NOTICE:
DUE TO THE HIGH DEMAND THE WALK-IN CLINIC MAY STOP ACCEPTING PATIENTS EARLIER THAN SCHEDULED HOURS. OUR PHYSICIANS ARE WORKING TO ACCOMMODATE AS MANY PATIENTS ON A DAILY BASIS.
News
Trainyards Medical is happy to introduce our new Chiropractor Dr. Kadie Jeha. Now accepting new patients please call
613-731-4770 extension: 5135 to book an appointment.
About Us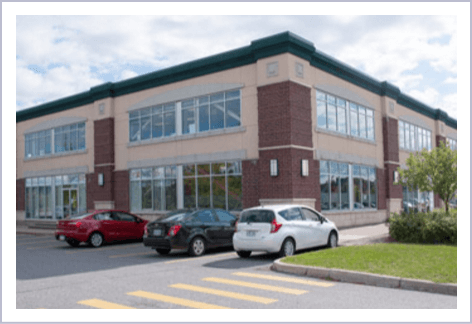 Trainyards Medical Centre is committed to providing high quality care in both walk-in and family practice settings in a clean and friendly environment, at hours that are convenient for those of the community we serve.
Thank you for choosing Trainyards Medical Centre, located in the Ottawa Train Yards Shopping District, established in 2017. We are a full-service, family-oriented business and medical centre offering Family Physician, Pediatric, and Walk-in Clinic services, including Chiropractic, Cosmetic Botox and Fillers, Pediatric Nephrology, Physiotherapy, and Registered Massage. We also have an Infusion Clinic.
Our rehabilitation clinic is happy to offer friendly and private rehabilitation services, including acupuncture, massage, orthotics, pain management, physiotherapy, and WSIB return to work coordination. If you have any questions, please do not hesitate to contact us.
Our community-oriented clinic is located at 550 Terminal Avenue in Ottawa, Ontario. Located within walking distance of St. Laurent and the Ottawa Hospital General Campus, Trainyards Medical Centre is the easiest and fastest option for high-quality care.
Trainyards Medical Centre offers free parking and is easily accessible along bus routes (see map). You can reach us by phone (613) 731-4770 or by fax (613) 731-4979.